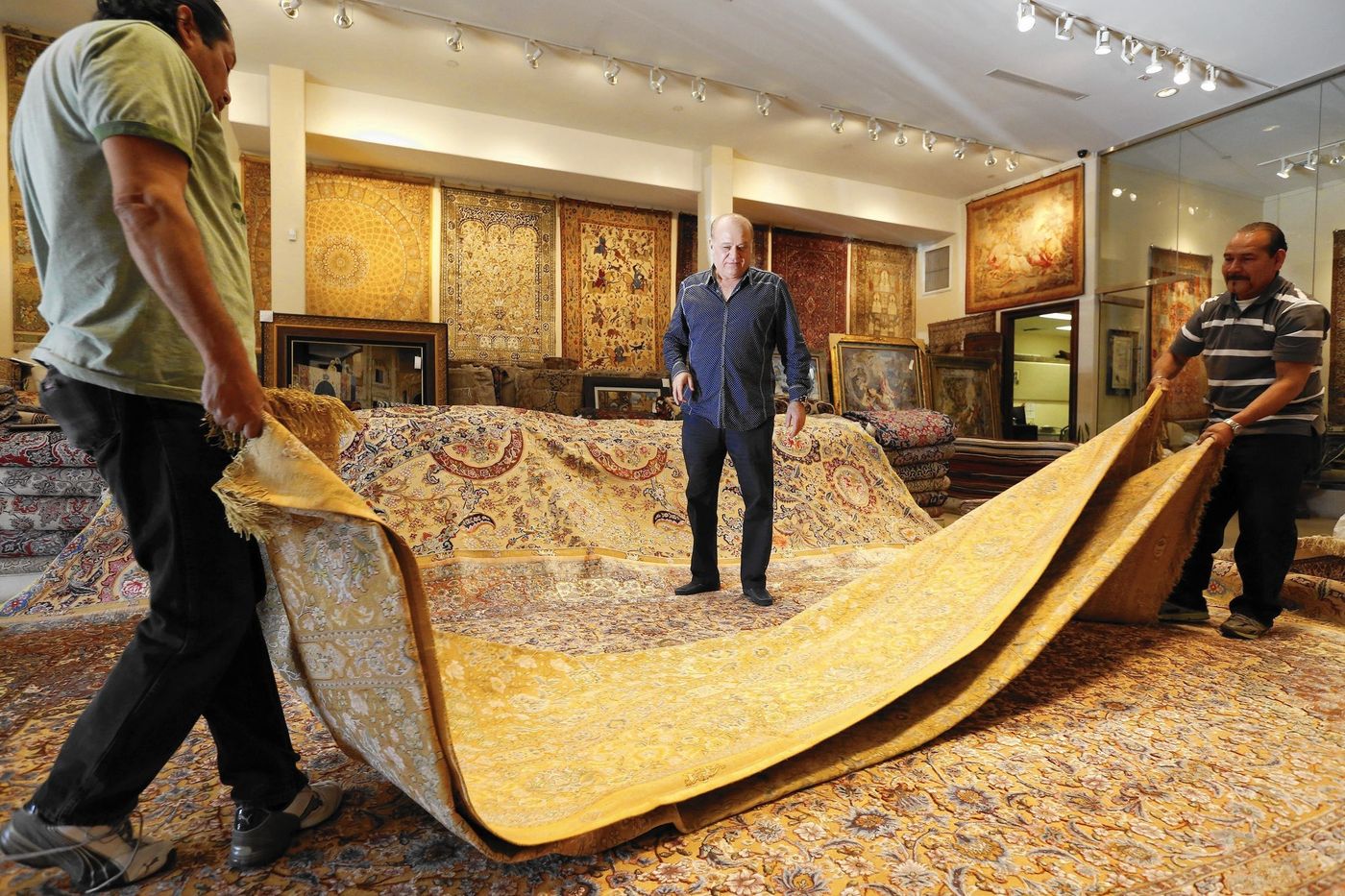 ABOUT US
     For over half a century, Damoka Rugs has been specializing in the art of fine antique, vintage, new rugs. We are proud of our international prominence for half a century throughout the Middle East, Europe and the United States. Our collection includes the most exclusive antique and decorative rugs including Persian, Indian Agra, Turkish Oushak, Chinese Peking, Caucasian, European Aubusson and Savonnerie carpets and tapestries. Additionally, we have an extensive collection of the highest quality New Oriental carpets. We have the world's largest inventory of silk carpets, but we also carry Silk/Wool and Wool carpets. We are specifically known for our large selection of handmade Persian carpets. It has taken over 150 years of experience and three generations of family history to gather our current collection.
     Throughout our time here in Los Angeles, we have made a lasting impression on the community of Westwood. Our store, located in the heart of Persian Square, gives Angelenos the ability to experience fine handmade rugs from all around the world. Here at Damoka, we truly believe that we can find the perfect rug tailored to anyone's specific needs or preferences. So, what are you waiting for? Give us a call at (310) 475-7900.
ABOUT THE OWNER
   
---
     Alex Helmi has long been known as an expert in the field of Fine Antique, Vintage, and New Rugs. He has decorated over 5,000 residential and commercial spaces. Having moved to Los Angeles at the mere age of 18, Alex began diving into the world of Persian carpets. He attended University to study Interior Design. Alex is a third-generation rug dealer. Furthermore, his family has over 120 years of experience in the rug business. Over 40 years later, Alex's love for the art of fine rugs has taken him all around the world. He has left a lasting impression on Persian Art and Culture in Los Angeles. He has received numerous awards from Council-Members, County Supervisors, the State Senate, the State Treasurer, and the Mayor. Alex has been interviewed by LA Times, NPR, Reuters, MarketPlace, New York Times, BBC, Time of Israel, among many others.
     In his pastime, Alex educates young aspiring students from UCLA's interior design program. Many of his students have never been exposed to such a fine work of art, often times they reconnect with him for their personal projects. Some of their remarks include:
     "Alex, to the world, you may just be a carpet expert, but to us you are a Hero! Thank you for showing us the art of Antique and Vintage Rugs" -Kiara K.
     "Alex, our visit was so enlightening and educational. I loved learning about the history of Persian rugs. I want one!" -Iris K.
     "Alex, our time together was amazing. The lecture helped me a lot. This new knowledge is so important for my future career and it is all thanks to you!" -Barbara B.